Migration To Shopify Online Store 2.0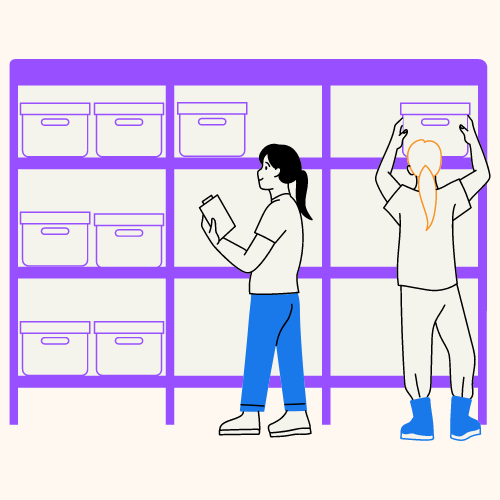 Recently, Shopify Unite unveiled Shopify Online Store 2.0, one of the most significant enhancements to date in the last 15 years.

Developers working on Shopify themes and apps have a lot of new options with Online Store 2.0. They've completely revamped the online store experience and are releasing a new set of developer tools to enable you to create exceptional experiences for merchants and customers. We'll take a look at this in this blog. In this blog, we'll take a look at these new tools and features to understand how they impact your work, and the possibilities they present. Why it is important for every store to update their theme to Shopify 2.0.
What exactly is Shopify 2.0?
 Shopify has opened up tremendous prospects in the eCommerce market in recent years. They introduced some useful features to the store to improve the experience of both merchants and customers, but this time they're bringing a major update for theme and app developers. This is the largest update Shopify has ever released in the last 15 years. At 2021 Shopify Unite, the entire Shopify community singed with pleasure as the new characteristics of the Online Store 2.0 will revolutionize the platform we know today. The new editor in Online Store 2.0 allows traders to oversee the creation of new page templates, shopping faces and integrate apps in their stores easily. The primary release is the ability to edit any page and not just the homepage! Shopify has also announced a number of new functionalities and capabilities that concentrate on best practices. The reference topic is 35 percent faster than the existing Shopify default topics.
Why is it significant? Advantages after I update my theme to Shopify 2.0?

Shopify 2.0 allows you various opportunities to enhance the customer experience in the future. They have a lot of new features in the Shopify store for which we have paid a big amount to developers and apps. They come up with new solutions that were available in WordPress, Magento, etc. Now you have a wide scope to build a future store. In this competitive market, we need to update ourselves to satisfy and attract customers to our online store.

1. Sections on every page

Until now, Shopify merchants had few options for how they showed their businesses, with section freedom confined to the top page. To add sections to extra pages such as about us or cart, we'll need to contact and pay a developer. All of this varies depending on the sections of each page. A segment is just a banner or a text part within a page. Imagine dividing your website into each portion, which are known as parts. Shop sections allow customers to construct a website, rearrange and allocate material such as photographs and text to several sections. Sections were historically confined to the website solely - that is, sections on the website you can insert, delete and rearrange for a business to look up-to-date and fresh. Fixed structures were other page types, including products, collections and blogs, and the contents alone were modifiable. Merchants may now add sections to any page, not just the home page, giving them a whole new set of options for customizing every aspect of their store. Without knowing how to write code or hiring a developer, you can now add any section to any product page, cart page, checkout page, or any page. Simply select the "add section" option from the drop-down menu.

2. Theme app extensions with app blocks
With the updated theme architecture comes an update to how apps integrate with the storefront. Currently, there's no structured, end-to-end solution for apps to easily integrate with themes. Developers are left to build integration logic for every existing theme and host assets themselves, making it hard to build features that work consistently across all themes and are fast anywhere in the world. To solve these challenges, we're introducing theme app extensions for developers, allowing you to extend apps into merchants' themes via app blocks. Shopify 2.0 offers you to incorporate applications as a part of your online store while upgrading and adding new features to the theme. Prior to 2.0, we needed to add a new app code to the theme and place it in the proper location to make it fit better. It also has some limitations, such as the ability to only utilize it in one location or the inability to switch to a different position, but with the new 2.0 version, anything is possible. There's no need to include the app code in the theme or put it in a div or a class. You may now install the app and use its capabilities, such as slideshows and rich text, as Shopify block sections. You may use this software to show content on an internet page without having to do anything else.
3. Improvements to meta fields
Merchants may now add meta fields and properties to their themes without having to use APIs or code. This means merchants will be able to add exactly the content they need to the product page, such as a spot for customers to contribute a size chart or an ingredient list. Metafields can now be used to add items that are unlikely to show in the core store editor.
On the development side, we've made three major changes to meta fields:
More adaptable: Metafields now has a lot more flexible type system that will evolve to become more customized to commerce data over time.
Standard meta fields: We're introducing standard meta fields, which will make it much easier for custom themes to run on stores across multiple market verticals right out of the box.
Presentation hints: Users of the Storefront API and Liquid will now be able to provide presentation hints to meta fields, allowing them to render merchant data in the way the merchant intended with significantly less bespoke code.
4. File picker
Images and PDF files are now supported by Metafields. The meta field file picker, rather than hard-coding an asset into a theme, makes it simple to upload and select media on product pages. All of the photographs you've saved in the Settings/Files section are immediately usable. For example, if a merchant wants to make a product warranty or size chart available for download on a product page, the file picker makes it straightforward to select the file and insert it where the file meta field is on their theme.


5. The theme editor has been improved.
We've also made significant upgrades to the theme editor to help merchants take advantage of these improvements and updates—and to make it easier for developers to navigate. The editor now displays a tree view of all the material on a page in the sidebar, eliminating the need to dive down into separate sections. With the exception of the header and footer (which can contain blocks that can be moved or hidden but cannot be hidden), merchants can conceal most blocks from this sidebar. These enhancements make it simple for merchants to edit a page's hierarchy.
6. Apps for Checkout
The option to change checkout was previously restricted to merchants from Shopify Plus only. Shopify now revealed that non-commercial checkout applications are also available. Nonto retailers can therefore built up and added additional checkout apps to their businesses – although complete customization is restricted to more retailers alone.